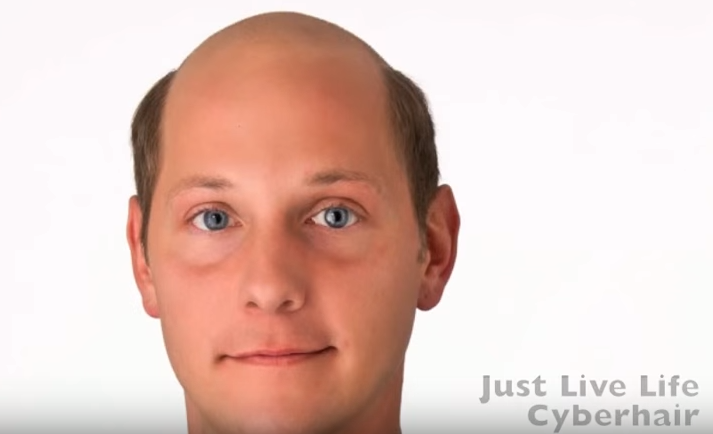 Cyberhair has invested over ten years in research and development to bring you the newest innovation in hair.
Contact Us Now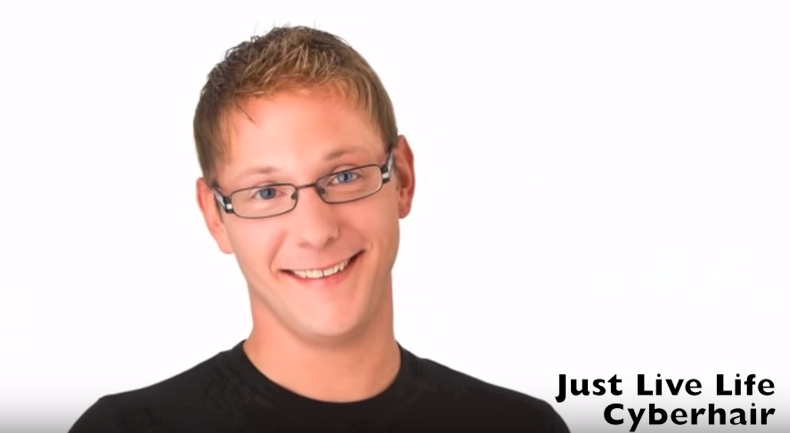 Cyberhair is the most revolutionary hair available in the world.
Cyberhair has invested over ten years in research and development to bring you the
newest innovation in hair. Cyberhair is so technologically advanced, no other hair matches it's beauty and durability. Be as active as you want. Wet or dry, Cyberhair will look great – guaranteed! Contact Us for a free private consultation and we'll show you why Cyber Hair for Men should be your choice solution for your Hair Loss and Baldness. Men and women in Europe, Asia and the U.S. suffering from hair loss and baldness have discovered the secret to a fabulous appearance with this exclusive, natural looking solution.
Contact us for a Free Private Consultation
3445 Winton Place Rochester NY.
585-475-0010
Imagine hair that looks and feels like your own!
Introducing Cyberhair®, the most advanced hair system available, developed with breakthrough advanced technology.
This new advancement was engineered by Aderans, the world's largest manufacturer and retail chain of hair systems. In 1995, Cyberhair® made its debut in the United States after years of successful field testing in Japan and Europe. Cyberhair® is a new innovation developed with scientific technology. It has many desirable qualities including durability, uniformity,lightnes, softness, body and lift, and style memory retention. Cyberhair® is equal or superior to other fibers and human hair while duplicating the texture of human hair to simulate your own. Currently, other fibers used in hair systems have an unnatural cross section shape or a damaged surface from trying to achieve the correct light reflectant properties. Most human hair used for hair systems has been chemically treated, resulting in weakened, poor hair quality. Nothing else on the market comes as close to the texture of your own hair as Cyberhair®.
Cyberhair®'s unique quality of "style memory" actually makes it easier to style than your own hair. This built in memory allows you to do anything, even sauna without losing your original hairstyle. When Cyberhair® gets wet, it reacts just like your own hair. MOST COLORFAST Laboratory Xenon Tests confirm that Cyberhair® has a higher level of fade resistance
than other alternatives. LIGHTNESS IN WEIGHT Tests prove that Cyberhair® is more than 10% lighter than other hair. In fact, Cyberhair® is 18% lighter than Polyester synthetic fiber, 11% lighter than Modacrylic synthetic fiber and 14% lighter than processed human hair. The lighter the hair, the more comfort for you. MOISTURE CONTENT Because of the high content of moisture in Cyberhair®, when wet or dry the hair feels and responds like healthy human hair. This high moisture content also helps eliminate frizzing. CURL RETENTION Cyberhair® has "style memory". This allows for hot showers and hair dryers to be used on Cyberhair® without losing it's style. DURABILITY Strength tests show that Cyberhair® ranks the highest against other fibers, including human hair. Cyberhair® has twice the durability of processed human hair. This means Cyberhair® can withstand more stress.
INTEGRATED HAIR SOLUTIONS
3445 Winton Pl suite #209
Rochester, NY 14623
585-475-0010
ROCHESTER HAIR LOSS and HAIR REPLACEMENT SPECIALISTS
With more than 50 years of experience serving the greater Rochester area, we know hair loss and baldness. We have the latest hair replacement and treatment programs as well as a complete line of hair care products.