Women's and Men's Hair Replacement Solutions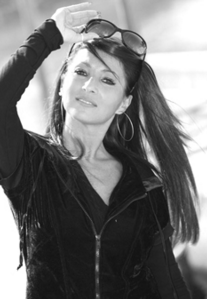 Bill Spitales' Integrated Hair Solutions of Rochester, New York specializes in non-surgical,cosmetic hair replacement for Men and Women  dealing with hair loss, baldness or balding, fine hair or thinning hair, health related issues, or forms of alopecia. 
At Integrated Hair Solutions, we offer a wide range of natural-looking human hair and synthetic hair solutions for men and women including Womens Wigs, Mens Hair Pieces, Laser Hair Retention, Hair Extensions, Hair loss treatments for women,  Hair loss treatments for men and Hair Support products. 
What do we offer that others don't?
The security of dealing with Bill Spitale who has over  business for over 30 years experience in hair loss solutions.
Discreet, dignified and confidential service.
Free, no obligation hair loss and scalp evaluation.
A great  team of highly trained and experienced hair loss specialists.
Private building, with discreet off-street parking.
Totally private styling rooms for both men and women.
A business and personal philosophy that takes your confidentiality and privacy very seriously.
INTEGRATED HAIR SOLUTIONS
Rochester's Hair Replacement Experts
3445 Winton Place Rochester NY.
585-475-0010

You can make a decision to combat hair loss today, but will your choice be one you can live with tomorrow? When you choose Cyberhair, you can be confident that your look will be totally natural, no matter where you go or what you do. All with no more care than your own hair would require. A new, more confident you, is waiting!
We here at Integrated Hair Solutions in Rochester, are New York's Hair Replacement Experts. We offer FREE private, confidential consultations to help you determine which hair loss treatment is best for your individual situation.
With hair restoration, there are many options to consider but only one phone call is all you need to make.   We challenge you to compare our hair replacement solutions to the others.  Call now  (585-475-0010) to schedule your FREE PRIVATE CONSULTATION or Click Here. We are conveniently located in Rochester. Click here for Map
Live life the way you want, without embarrassment, without being self-conscious, with a full head of hair again. Take the first step to a new you.